Free up your corporate capacity and let us support your recruitment process...
Graduate Scheme Success is an award winning HR consultant, specialised on outsourcing the recruiting process for private and public companies, with a focus on increasing corporate diversity.
Outsource your recruiting process to us!
At Graduate Scheme Success, we specialised in the provision of efficient & effective HR solutions. We alleviate companies from the burden of the recruitment process, leaving more time for important business development and internal affairs!


Our main areas of support are:
Emphasis on corporate diversity




Attraction of candidates

Supporting applicants through the process
Delivering testing & screening
Interviewing
Evaluation of recruitment process
Register to gain access to our Corporate Profile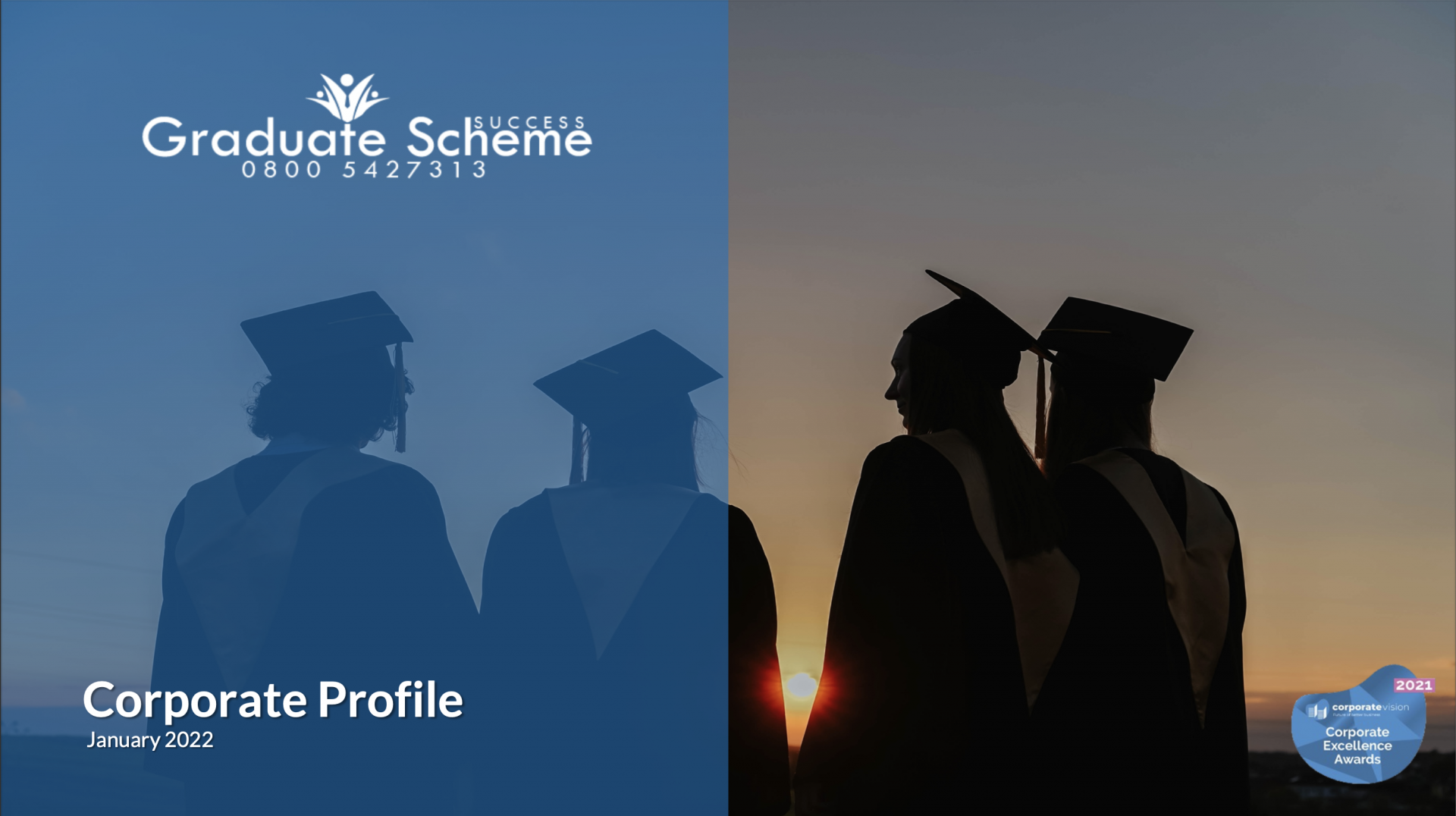 Don't yet feel ready to outsource the entire process?
Let us demonstrate our competence by supporting your business with any of our offerings:
Attraction of Candidates
Marketing, Advertising & the contacting of suitable candidates from our large data base.
Recruiting Consulting
We are keen to share our experience & optimise your recruiting process.
Preparation of recruiting resources
Our experienced team can put together the necessary materials and exercises.
Diversity Consulting
Growing diversity is directly proportional to profitability...
Application & Interview training
Through our online platform & our account managers, we are able to offer tailored support to graduates.
Corporate skills - courses
Supporting new & old employees with comprehensive business skill courses.
Don't hesitate
Our service caught your interest?...
Created with